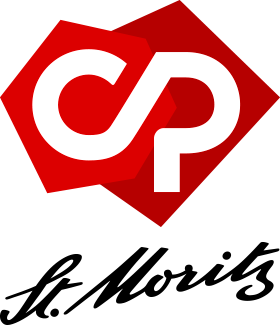 FOR A SMOOTH START: CP ST. MORITZ GMBH
Whether big screen, light shows, stage constructions or the perfect sound system: We know our way around with technology and can deliver exactly what you need for your event. We have a stately material park in St. Moritz on site. Everything else can be obtained through our parent company in Zurich, CP Eventservices AG.

If necessary, we will realize your show in our multimedia department with video and recording studio. So you not only have a contact person who coordinates and controls everything, but really everything from a single source. We are happy to advise you on the event concept.
EVENT TECHNOLOGY FOR RENT
Whether operated or as a dry device rental: ask us, so you get exactly what you need - no more, no less.
imaging technique
On canvas, buildings or vehicles. 2m or 30m wide. In darkness or daylight. Whatever it takes to show your picture.
sound equipment
From the line array for the stadium to the battery loudspeaker for a very small occasion: the necessary and right material.
lighting technology
Light fascinates and animates. Matching lamps for all lighting, light ambience and effect light shows.
constructions
Stage platforms, truss structures with lifts and engine chain hoists, canopies, complete stage systems: for the space you and your stars need.
equipment
Red carpet, passenger guidance systems and everything else you need, from power distribution to ensuring team communication.
The specialty that inspires:
Facade projection by CP
In addition to conventional event technology for public address and lighting, CP Eventservices AG developed the area of image projection as a core competence at an early stage. Thus projectors and screens of almost all sizes, but also screens and large LED walls are available.
The parent company CP Eventservices AG is not only experienced in the technical implementation of image reproduction, content production is also offered. A separate recording or live event video crew and an in-house video production allow a flexible implementation of customer-specific image projects.
In addition to normal-format image reproduction, the panoramic and multi-surface projections realized with Coolux Pandora's Box or D3 media server are particularly impressive. A fascinating highlight is the possibility to play 3D objects or entire house facades. Houses can be made to dance, snow to burn, rocks to explode. Here are some tips:

What makes the appeal of a facade projection?
Emotions can be conveyed in a fascinating way: Old times revive, the present appears new, the future becomes tangible. It is a firework for the senses, offers fascination and enthusiasm without much noise and smoke.
When does a facade projection make sense?
If an event should fascinate, inspire or be remembered. Anniversaries, openings, design of the Advent season are ideal occasions. But also promotions and product presentations sustainably benefit from the impressive effect.
The facade projection can be the focus of an event or an additional attraction. Ideal is the opportunity to present partners and sponsors.

What are the requirements, what should be considered?
Whether historical or modern, the façade should have architectural elements that can be used for projection. It is important to have space for the spectators and any accompanying event as well as the possibility of placing the projector opposite the façade.
Nobody should be overly impaired to receive a permit. Large-scale projections on busy car terraces are not possible because of the danger of distraction.
Cost-efficient are partners who can offer not only consultancy but also content production and technical implementation with their own projection technology and their own specialists.
By the way: Even indoors and on objects and objects of all kinds an animated 3D projection can be made.