Fleurop
Branding is dead.
Keep on branding!
Back to the values of a 111 year young brand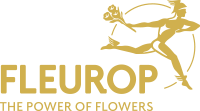 Project
Worldwide, perfectly organized delivery service. Anyone who thinks of a young Silicon Valley Start Up in this description is about 100 years off. When it comes to flower delivery, Fleurop is a visionary, trendsetter and pioneer.
To properly understand a global player like Fleurop, with all its values, strategies and goals, is essential for a new positioning. No small challenge today, but we took it with verve and vision.
First, there was the meticulous fine tuning of the platform backend. Then we could tackle the top layer of the iceberg. Together with the Fleurop team, we measured, analyzed and prototyped. We optimized existing processes, removed old and created space for new things. Always with us in mind was a cutting edge user experience!
After the precise and planned implementation of the relaunch, the positive growth figures and praising customer feedback were not long in coming. With joy and pride we look at this chapter of the Fleurop success story. Many thanks to our partner, that we were allowed to write it! We are looking forward to the coming chapters of this "new old" brand. Together we want to surpass our promise again and again.