Daycatcher
Daily digital journal: Catch moments - not things!
Digital break out of routine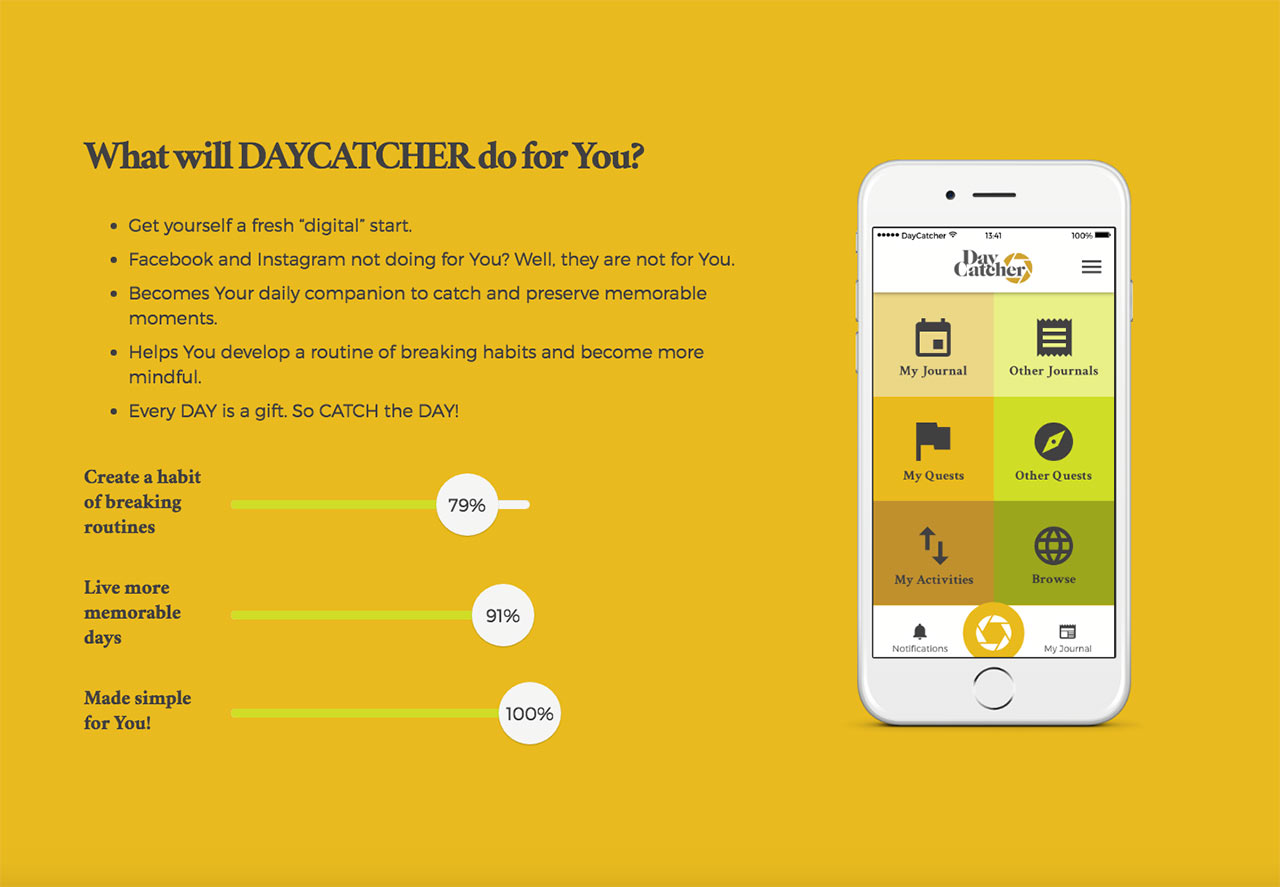 Project
Päivi and Christoph are over 50 and happily married. But something saddens the two happy natures: people who, as they grow older, become more and more stuck in routines and thus miss the daily bright spots and beautiful moments of life or do not consciously perceive them.
This is what Päivi and Christoph want to change. Their solution is called DAYCATCHER and we help them with the implementation. The idea is to create a digital platform for mature adults. An instrument that helps people break out of routine and capture the positive things of the day. A reminder that stimulates physical and mental activity and counteracts the creeping loneliness.
We have accompanied the DAYCATCHER project from the very beginning and brought in all our know-how. We analyzed market data and created a business model, we developed an app and created a corporate identity ... Now DAYCATCHER is about to be launched. We are very excited and look forward to continuing to accompany the project.
Reduction and functionality
The app we reduced to the essentials, because functionality and user-friendliness are everything! A Clickable Prototype can already be used on the smartphone.
The corporate identity also contributes to functionality. An affinity analysis of the target audience showed that the wording, the colors and the logo are positively received.